MINDFUL MONDAYS
Chapel of the Holy Spirit
1100 Broadway Street
NOLA 70118
6-7pm
suggested donation: $10
(we take Venmo, cash, & checks)
Orange Blossom Mindfulness, LLC, is starting up!
Michelle Scandurro here.  I founded Orange Blossom Mindfulness, LLC in the summer of 2022.  
I earned my Meditation Teaching Certificate from Tara Brach & Jack Kornfield's Mindfulness Meditation Teacher Certification Program (MMTCP) in February 2023.  
As I build my teaching practice,  I'll be posting guided meditations for your use here.
Part of my two-year training program was to offer two separate Mindfulness courses as my practicum.  I completed my second one in June, 2022.  To read more about my practicum classes, click HERE.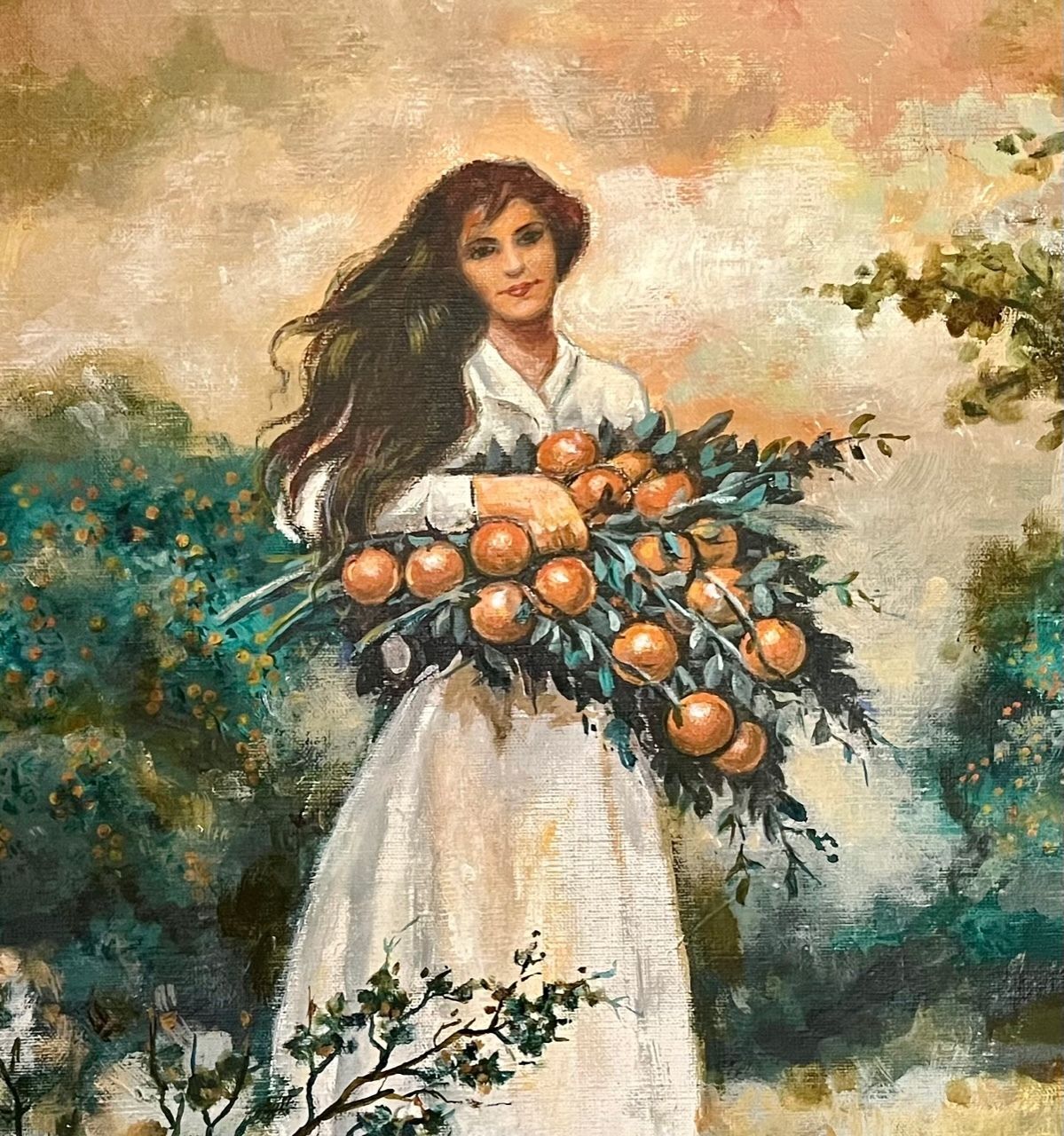 This is my great-grandmother (they called her Mere), painted by my great-grandfather.  It's a family heirloom.  The orange blossom represents my family heritage in the New Orleans area, and also the hometown of the love of my life.  My past and my present.  My husband is from Plaquemines Parish, where legendary local citrus (satsumas, navels, Meyer lemons...) are grown.  They have an Orange Festival every year on my birthday, which just happens to fall at the peak of citrus harvest time.  It's a wonderful event, complete with an Orange Queen, carnival rides, funnel bread, delicious fresh oysters, and performances.  My in-laws have always grown citrus, and I associate visits to them at Thanksgiving and Christmas with sweet Meyer lemons and tons of beautiful satsumas, which we eat by the dozen.  Little bubbles of joy.
When we lived in the suburbs a few years ago, we planted two citrus trees: one navel and one satsuma.  We nursed them religiously for years, climbed on ladders to cover them with protective blankets when the temperature fell below freezing, sprayed them for pests, fertilized, and pruned them.  If you care for orange trees methodically, they will produce millions of delicate, heavenly-scented flowers which turn into bright, sweet fruit in the dead of winter.
If we cultivate our minds with care, we, too, can bear amazing, healthy fruit.
Get in touch:
Orange Blossom Mindfulness is on 
EMAIL:  orangeblossommindfulness@gmail.com