Sign Up on the left sidebar to Pray for Real-Time Requests Via Text
LTK prayer requests will be sent via group text.  When you receive the text, try to take a few minutes immediately to pray for the situation, making sure to include praise and thanksgiving with the request, believing that "the prayer offered in faith will make the sick person well; the Lord will raise them up."  (Philippians 4:6, James 5:15) 
We may or may not be able to send text updates.  Please only respond to the Team Leader with questions or comments.  
Current Requests: ----------------------------------
Counseling Scholarship Recipients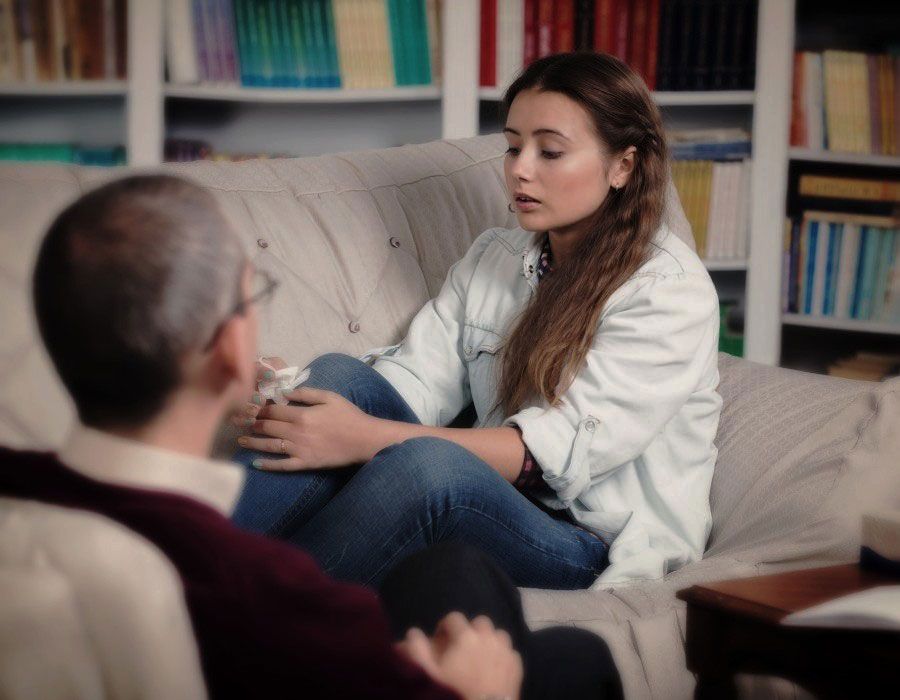 We are currently paying 100% of the fees for ELEVEN clients to receive weekly counseling with private, trauma-trained Licensed Practical Counselors (LPCs) and LPC Interns.  Most of our counselors are graduates of New Orleans Baptist Theological Seminary's counseling program.  
Each of our scholarship recipients is going through a very difficult time in their lives:  managing the symptoms of either trauma and/or taking care of a kid with PTSD, such as depression, anxiety, social withdrawal, difficulty in school, rage, unhealthy coping skills, extreme emotions, living in Fight/Flight mode, etc.  We should always remember that these are rational & proportional responses to what happened to these kids and adults.   Receiving the benefits of counseling requires a trusting and caring relationship with the counselor, regular attendance, an ability to manage emotions in the moment, the ability to articulate emotions and memories (especially when they're difficult and powerful), and a sense of calm and safety.  
Please pray for each of our Counseling Scholarship recipients; they can't do it without prayer support.
2 adults
6 children between the ages of 4 and 12
3 teenagers
One of the teenagers is in foster care; the foster mom requested a scholarship.  Although the teen's counseling was court-ordered, the foster family doesn't have the financial means to provide it.  They're working towards reconciliation with the biological family.
Some of the adults we support are still addressing their own child abuse, and now have their own kids.  They're working hard to break the cycle at home.  
And pray for our amazing counselors.  Most of them have full schedules, and this is challenging work.
Previous Requests: ------------------------------
Spanish-speaking family
Through an advocate at STAR (Sexual Trauma Advocates & Resources), in March 2023 we became aware of a nuclear family living in New Orleans who suffered both abuse and the suicide of a loved one.  We're hoping to be able to connect them with the services they need, but the family does not speak English.  Please pray that God will provide the perfect support for this family.
Single Mom Living in a Car
In March 2023, we were contacted by a school counselor about a family at their school who was living in a car. She has four children, the youngest is 7 years old.   Their situation is ongoing, but we were able to advise the school counselor on available resources and provide some nonperishable food, toothpaste, toothbrushes, wipes, clothing, and even teddy bears for them.  Please pray with us for:
their safety
the mother's wisdom and ability to receive help
the four kids to experience a stable living situation 
Can I tell you a story about God's provision?  I had bought this family some food & hygiene items, and was ready to deliver them to the school counselor.  Meanwhile, for some time, a donor had been asking me to come pick up some in-kind donations from her house.  I didn't connect the two in my mind, but I happened to go to the donor's house the morning I delivered to the school counselor.  At the donor's house, she had her kids' hand-me-down clothes, which might fit some of the kids who were living in the car.  I made the connection & told her about the family we were helping, surprised by the "coincidence."  Then she gave me a box of her daughter's beautiful bows, which her daughter recently decided she's "too old" to wear.  She also had a huge bag of used stuffed animals.  I told her that, even though she washed them, many places won't take stuffed animals for health reasons, but I took them anyway.  She told me I could throw them away if nobody would take them.
A few hours later, when I got to the school, the counselor was waiting for us outside with the 7 year-old from the family we were helping.  He seemed understandably down, looking at the ground, avoiding eye contact.  Still, I was excited to meet him face to face, so I told him that he could help unload my truck & pick out what his brothers & sisters might need.  His eyes went directly to the box of bows, and when he opened it, his face lit up in a bright smile.  "My sisters will LOVE these!"  Then his eyes caught the bag of teddy bears.  He said "What are those?"  I said "Stuffed animals; do you want to bring them to your family?"  His joy was infectious!  That small detail gave him so much hope.  Yes, they were used stuffed animals.  But experts call little moments like that "Positive Childhood Experiences,"  and children with more of them are more resilient, in spite of their adverse experiences. 
I hadn't intended to go to the donor's house first.  I didn't even think of this family when I saw the stuffed animals; I thought I'd have to throw them away.  But God had other plans, to plant a joyful memory of trust and kindness in this 7-year-old boy's heart. 
Rescued Girls - February 2023
Please continue to pray for the girls rescued from trafficking we've been able to help through government agencies.  In February 2023,  LTK was able to provide a rescued group of about 10 girls in New Orleans a meal, journals, notes of encouragement, and other mental health items.   In 2022, we fed several trafficking survivors in our partnership with Homeland Security, and provided items like new sneakers, clothing, and a car seat for other trafficked girls through Orleans Juvenile Court.
Helping Trafficking Survivors
Kenner Family
This is the family of 4 boys we helped in 2022.  Their "aunt" and "cousins" abused all four boys when they were living with her in foster care.  The abuse stopped when the authorities became aware, and they were reunited with their birth mother, who was homeless when she got her boys back.  Now they're living in North Carolina, where housing is more available.  Let's pray for:
mom (health struggles, mental clarity, encouragement)
son 1, 14 years old (currently in foster care; his PTSD symptoms are the most severe)
son 2, 13 years old (PTSD, struggles with school and anger)
son 3, 11 years old (PTSD, loves school, needs stability)
son 4, 8 years old (PTSD, disabled, very loving and trusting)
stepdad (married their mom last year after the boys returned; hard worker, but has struggles of his own)
Listen to Kids was called to walk with this family when they were in New Orleans.  They are fighting to be a healthy family, and they all love Jesus.
Praise: Saije's return
Praise God for SAIJE's Return!
The 14-year-old boy named Saije who was missing for over 100 days in 2020 has returned to his birth-mother's house!  We don't yet know details about his health or his experiences.  Regardless, his ordeal is potentially life-changing, and the adults with him now can support a healthy future for Saije.
PRAISE GOD that Saije is found & safe!
ASK GOD to be the author of Saije's healing and to guide Saije's sister, birth-mother and step-mother as they care for him.