We have raised
$1,255.00
of our goal.
#GivingTuesday2020
On #GivingTuesday, YOU helped us raise about 1% of our total goal: $15,000!  
Why such a lofty goal?  Because we're committed to launching a program in 2021 that will help pay for approved therapy for kids who can't afford it.  And, y'all, therapy isn't cheap.  In light of that, we're continuing our FUNDRAISING THROUGH DECEMBER, 2020!  Click on any button on our website that says "Donate." 
Below, check out the lovely ladies of New Orleans Child Advocacy Center at work TODAY, even as we go about our business, comforting kids & parents who find themselves in the middle of a personal crisis.  Hidden heroes!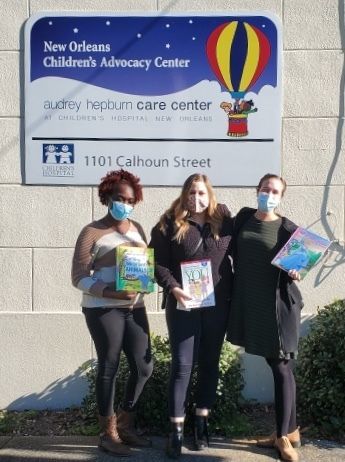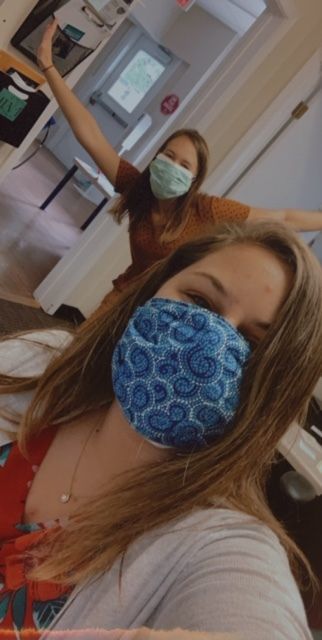 Christmas Gifts that Care
Amazon Smile donates .5% of the money you spend there to a charity of your choice!  Don't forget to do your online holiday shopping on Amazon Smile.  To choose us as your charity: search for "Legacy School Inc. DBA Listen to Kids".
Check out Listen to Kids' logo products on Zazzle.com!  They make great gifts for employees and coworkers, and every purchase gives all proceeds to us, PLUS you can spread awareness.
Shop Local and support your local small businesses this year; it's been a rough one.
Eden House , a home for survivors of human trafficking here in NOLA, sells gifts!  Check out their shop, Especially Eden. They make great gifts for teachers, colleagues, neighbors, and families, with profits going directly into their services for local victims.
Redemption NOLA is a program of the New Orleans Mission.  Women going through their program design jewelry with discarded pieces of jewelry, giving used jewelry a new life.  Very reasonable prices!
Home Malone  is a local shop that not only supports local artists but also carries several local brands that "give back" a percentage of their profits to charitable causes.  Some of their products give socks to the homeless, fund environmental concerns, and support local charities like Friends of City Park, Ochsner Hospital, and Listen to Kids.
N.O. Mission Gala 2020
Listen to Kids was honored to have a table at this year's New Orleans Mission Gala, held at Lynhaven Retreat Center, their women's discipleship campus.  Women in the program cooked & served us dinner.  We were serenaded by Danny Gokey, and David Bottner told story after story of transformed lives at the Mission.  The event was held outside on the retreat center grounds on a gorgeous evening.  It was a wonderful night of celebration, gratitude, & networking for those of us interested in helping the homeless of all ages.  
Homelessness & Listen to Kids
Youth and Adult Homelessness are the frequent result of untreated Adverse Childhood Experiences, especially abuse and neglect.
In NOLA, we're partnering with the New Orleans Mission.  Many adults who seek help there have never addressed their childhood traumas. The N.O. Mission, who provides physical and emotional needs for the adult homeless of NOLA, is hosting a gala, featuring the music of Danny Gokey this FRIDAY, 11/20/20!  Hope to see you there.
In the Fall of 2020, we're
1) dropping our shiny, new, website!
2) fundraising for new and continuing projects, including:
offering free, online, restorative yoga workshops for youth mental health providers on a quarterly basis (our goal is to reach at least 20 providers)
helping meet needs of local families currently fighting child abuse (whether legally, medically, emotionally, or socially)
the ability to offer to pay for needed treatment for adult survivors of child abuse
 maintaining our closets of new clothing & feminine supplies at NOCAC & Covenant House NOLA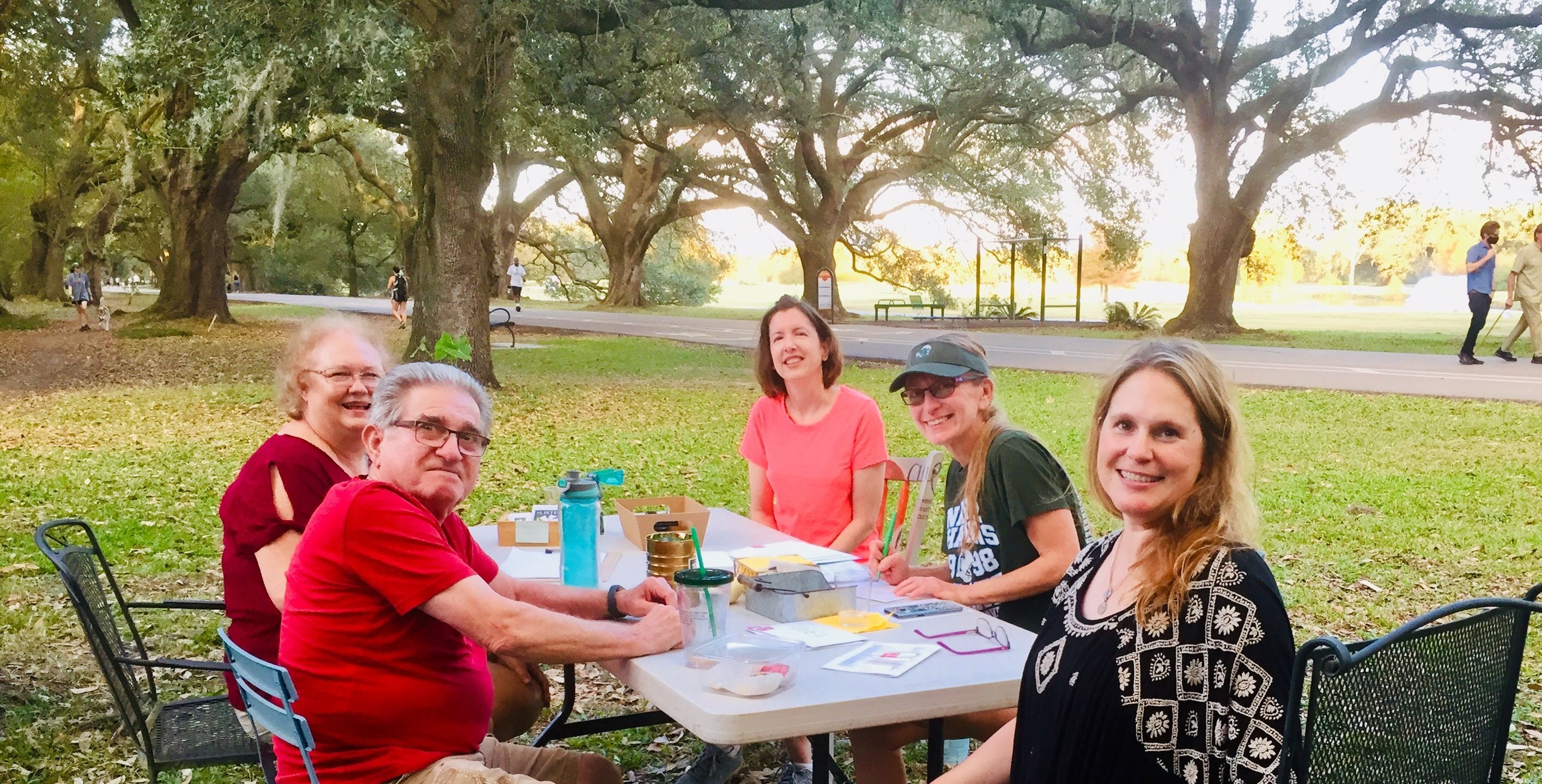 THANK YOU, VOLUNTEERS, for a really productive afternoon of stuffing Christmas card envelopes on Saturday (11/14)!!!!    What a beautiful afternoon it was, & SO NICE to have your company.