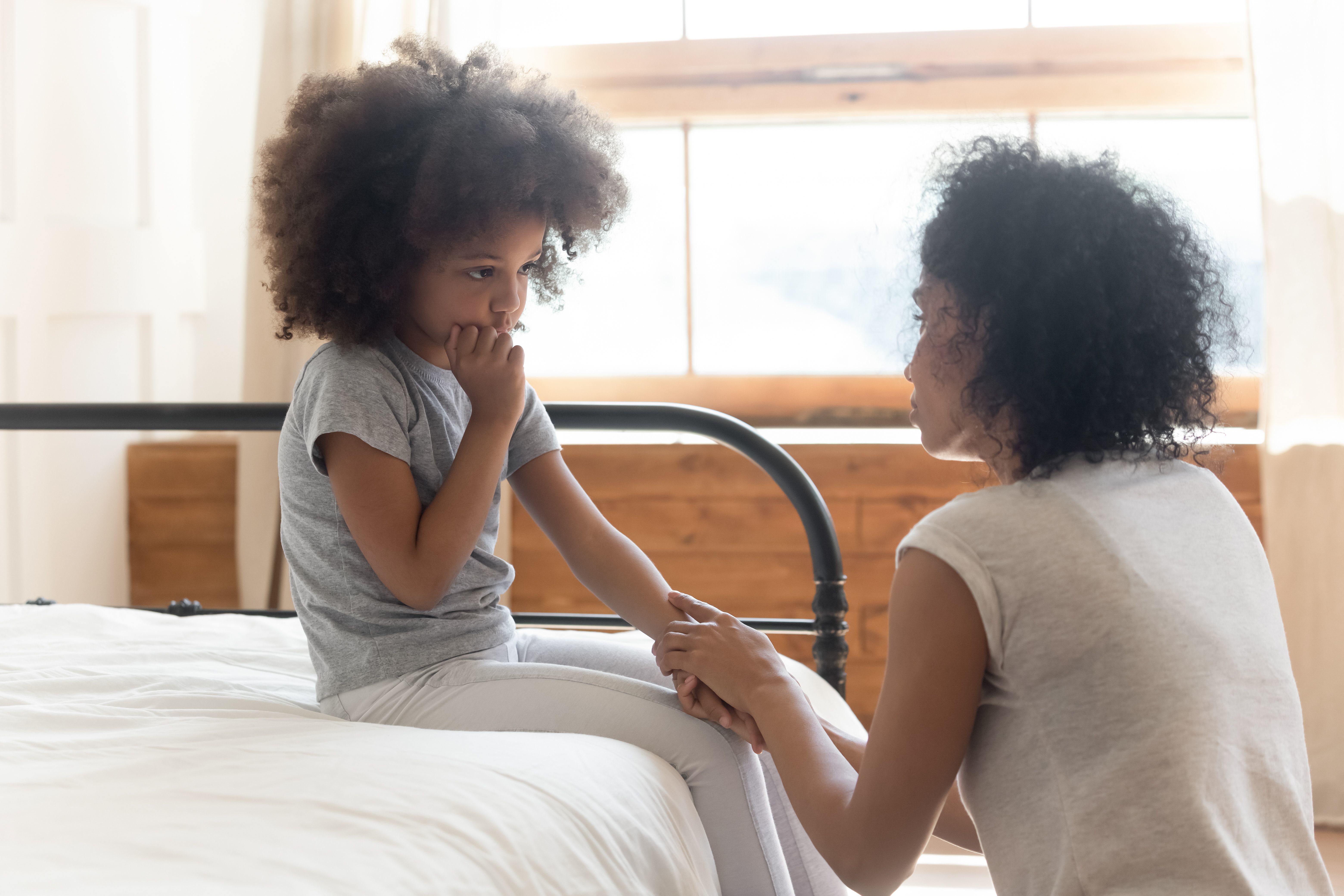 By Christmas of 1982, I'd worked up the courage to tell my mom that I'd been abused by a family member.  I was 11 years old.  She believed me.  That was the first step towards healing.
But mom had nowhere to turn.  In 1982, the Audrey Hepburn CARE Center/NOCAC at Children's Hospital NOLA didn't exist.  If it had, she could have brought me there & gotten answers.  So many answers that we didn't know.  What exactly happened to our daughter?  What do we do now?  What do I say to my daughter?  My other children?  Our family?  How can we keep her safe?  What does our daughter need in order to heal from this?  What are our options to press charges?  What do we, as her parents & siblings, need in order to heal from this?  For us, these questions would remain unanswered and my parents would improvise, using the very limited information about abuse available in the 1980s.  Even so, they did a great job with what they had.
I was fortunate in so many ways.  One was that my parents instinctively believed me, confronted my perpetrator, protected me afterwards.  Throughout it all, they met my physical needs until I left home after college.  They were willing to have candid conversations about our emotions and what happened to me.  They paid for therapy & were involved in it.  They supported my healing.  They also modeled a strong marriage and lives of faith; they took my siblings and I to church, prayed with us regularly, and encouraged us to study the Bible.  At church, I had increased resources for hope and support:  youth pastors and programs, peers who could talk about hard times, corporate worship and a sense of belonging to a Higher Power who had not forgotten me.  A Higher Power who would, He promised, turn what was intended by others for evil into good.  That belief was life-saving.
But most kids who experience what I did are not so fortunate.  In fact, about 80% of the teens Audrey Hepburn CARE Center/NOCAC helps these days are homeless or otherwise wards of the state, moving between foster homes and group homes until they "age out."  Many are re-traumatized several times.  I had parents who talked to me about my puberty; my mom sat with me when my period came & gently explained things.  Some local abused kids have nobody to even buy them tampons or pads.  They use make-shift solutions & don't get regular showers, so that their peers at school begin to notice.  At least a warm meal every night reassured me, no matter how skeptical I was, that I was safe & cared for.  Having my needs met kept a hope alive that maybe things would turn out okay.
Kids who've experienced abuse need to feel safe & cared for before they can take the first step towards healing.  That's where your support comes in.  We can put a new, clean, stylish outfit (with a hand-written note of encouragement) in their hands at just the right moment & make them feel cared for.  We can provide a meal or pantry items when they're hungry, and make them feel taken care of, if only for a day.  If they don't experience the hope of knowing they're cared for, they are so much less likely to survive into adulthood than I was.
Your gifts of time, money, goods, and word-of-mouth will always change lives.  We may never know exactly how or who, but your gift communicates "you are cared for," "you are safe," "you are loved & important" to kids who have nobody else.