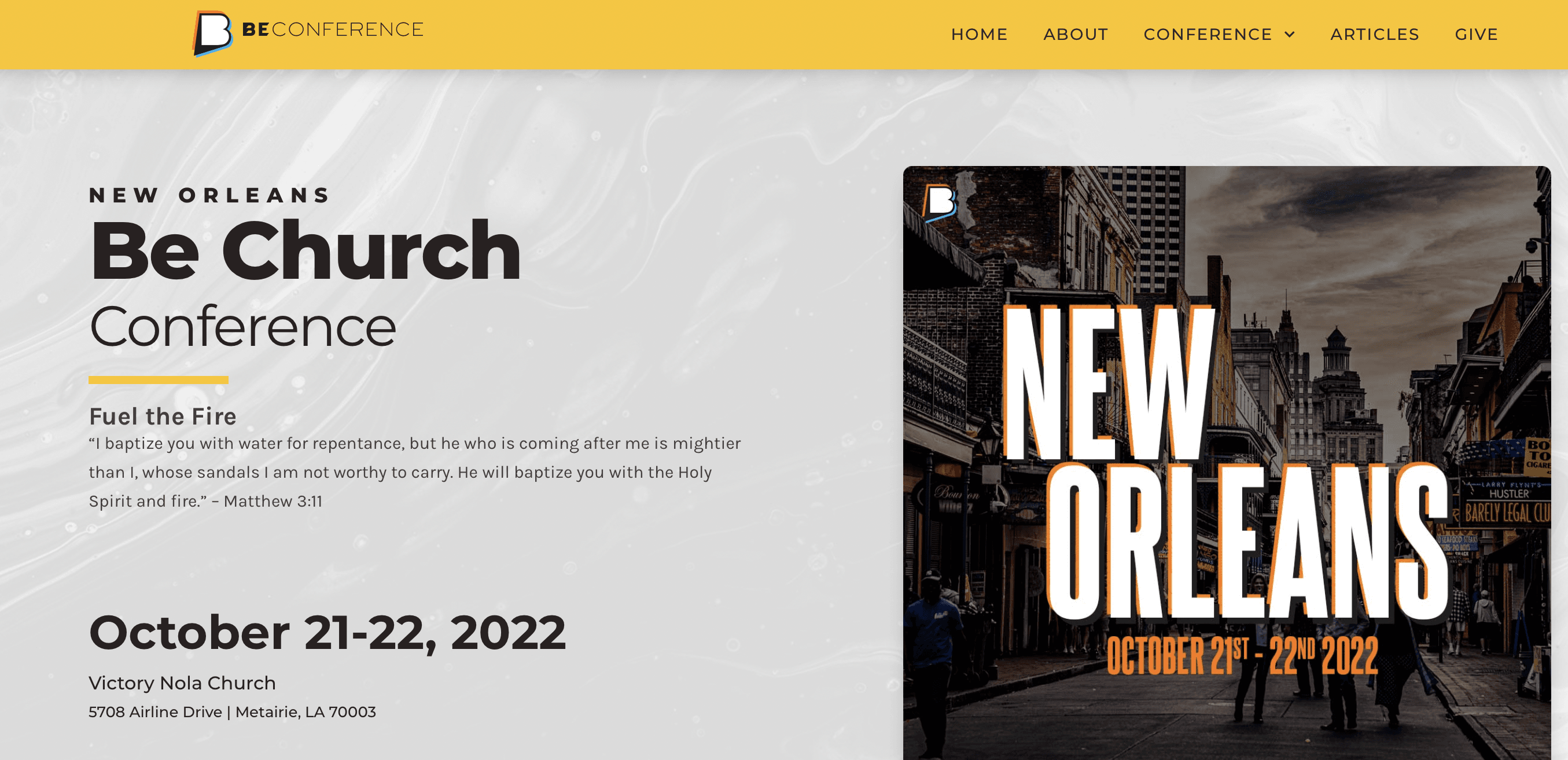 Come see our table at the BE CHURCH CONFERENCE, held at Victory Church! We'll be sharing information about what we do, answering questions, and giving a short presentation on Saturday.
Be Church Ministries exists for the sole purpose of edifying, equipping and engaging the church of Jesus Christ.
Our desire is for the Body of Christ to become more involved in serving their respected communities and church as the Scriptures teach and encourage.
We believe the church is more than just a building, but a living organism, designed to be imitators of Jesus Christ on Earth and bringing glory to His name.
To attend, buy a ticket from BE CHURCH. Click the link to read more & get a ticket!